Sadly, due to current circumstances because of the COVID-19 pandemic, many people have lost their jobs and their source of income. Lack of money, illness and loss of life have all led to an increase of animals being relinquished to shelters. Such was the case with a handsome cat named Hamilton.
Hamilton was surrendered to a shelter by a very sad family that was no longer able to care for him.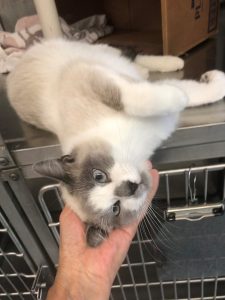 Fortunately, American Humane's own Lesa Staubus, Veterinarian for American Humane Rescue, came across Hamilton at the shelter and was able to take him in and foster him as he recovered from his neutering surgery.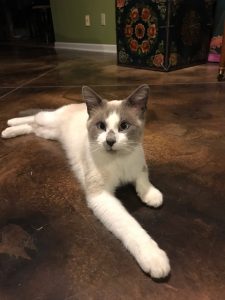 It was there that Lesa's sister met Hamilton and fell in love. Hamilton is now happy in his new forever home, where he will be adored, cuddled and cherished for years to come.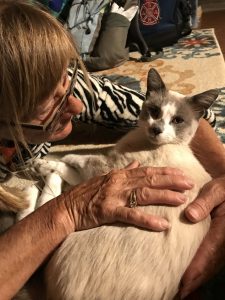 So many beautiful pets are facing abandonment right now. There was a happy ending for Hamilton, but other animals are not so lucky. The current worldwide crisis is leaving thousands of animals without homes.
The good news is that you can help! Adopt-A-Cat Month® in June encourages us to remember our feline friends when considering a new pet. If you are able, consider adopting or fostering one – or two – of the many cats and kittens that are in desperate need of a place to call home. Even without taking coronavirus into account, June marks the height of "kitten season," when large litters of kittens are born and often end up in animal shelters.
Not only are thousands of newborn kittens joining the millions of cats already in shelters, but a lack of foot traffic, funding and supplies at many shelters struggling to maintain operations during the COVID-19 pandemic further threaten these beautiful animals and their hopes to find a forever home. In response, American Humane is devoting the 45th annual Adopt-a-Cat Month® to encouraging animal lovers to adopt a "pandemic pet" from a shelter and to contribute to our Feed the Hungry campaign, which is delivering hundreds of thousands of meals to shelter animals.
This June, find your Hamilton and become a forever family.